It's already November, so brace yourselves… year end is coming. Time to reflect on what we've learned, what we've missed and what might be interesting to follow in the coming years.
At Continuum Consulting we've put our heads together to see what we could do to check which technologies to follow, which not and which will be interesting in the near future. We wanted to do this in a fun and interactive way, so we came up with the idea of creating a Tinder-like application to rate technologies and we called it…. TechTinder! With TechTinder we would like to create an objective and public opinion about technologies that we use on daily basis.
What's in it for me? 
Besides using our super duper awesome application and the ultimately satisfaction of rating all the technologies you know, you'll be in the running to win some very nice prizes (e.g. Raspberry Pi, Google Home, ….). Afterwards you will receive your very own TechRadar and the Devoxx TechRadar, that you can use to check which technologies might be interesting to follow. More on this in just a minute…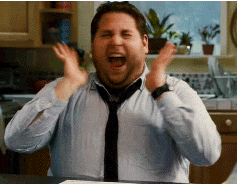 How does TechTinder work? 
In the TechTinder application you will be able to vote on a technology as being future, present or past. If you don't know the technology or just have no opinion, no worries, you can skip these as well. The controls are designed to be very simple: either just click on the buttons, or just swipe left, down or right to rate a technology. 
TechRadar
The result of everyone's vote at Devoxx will be shown at our booth with a live feed of the top 15 voted technologies per domain. You could also use this to check which technologies might be interesting to follow in the near future or just discuss your opinion with us or others! The TechRadar application will visualize the technologies in following domains:
Frontend 

Devops 

Microservices 
Behind the scenes: PWA in action!
For those of us interested in new technologies… The TechTinder application is written in Angular 8 and generated with the Angular CLI as a "progressive web app" (PWA). The CLI creates a regular new Angular project including an manifest and serviceworker for the PWA.   
A PWA is a type of application software delivered through the web, built using common web technologies including HTML, CSS and JavaScript. They are intended to work on any platform that uses a standards-compliant browser. Functionality includes working offline, push notifications, and device hardware access, enabling creating user experiences similar to native applications on desktop and mobile devices. Since they are a type of webpage or website known as a web application, there is no requirement for developers or users to install the web apps via digital distribution systems like Apple App Store or Google Play.
A big advantage of an PWA is that you can push your changes with a simple deploy without having the app store procedure. The application fetches the new source files in the background and will update automatically the next time you use the application. 
As you'll notice, our TechTinder and TechRadar applications have helped us, and will continue to help us, explore modern technologies. We hope you will join us in this ongoing quest!
Kevin Buschgens
Frontend Crafter
 Kevin Buschgens (25) behaalde een Bachelor Toegepaste Informatica aan de PXL met als afstudeerrichting "Software Management". Momenteel is Kevin aan de slag bij TrendMiner op de Corda Campus in Hasselt, waar hij dagelijks met de laatste versies van state of the art technologieën werkt.